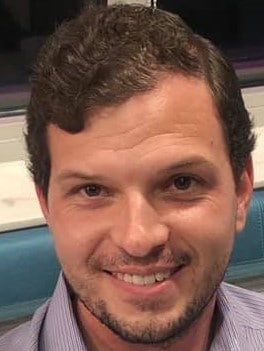 Jonathan King
I became acquainted with hearing loss and the associated impacts it can have on a person's life through my wife, who is a practicing audiologist at the Hearing Center at Dallas Ear Institute. Seeing first hand her passion for helping people hear and witnessing the deep respect she has for the team at Dallas Ear encouraged me to get more involved with the Dallas Hearing Foundation. My initial involvement with the foundation came about through connecting DHF with the charitable giving arm of my employer. This allowed me a more in-depth view of the work being carried out by the foundation and the exceptional level of thought and oversight that the DHF board puts into carrying out the mission of the foundation.
I feel honored to be involved in assisting the board of the Dallas Hearing Foundation in continuing to give the gift of hearing and speech to those in need. It is unfortunate that cost continues to be the barrier standing between individuals with hearing loss and access to treatment that could have life changing impacts. Please join me in supporting DHF's efforts to continue to break down the financial barriers separating individuals with hearing loss from the various technologies and therapies they desire.
JONATHAN KING | LUMENT
Director, Accounting


Contact
Please complete the form and our team will contact you during our regular business hours. For a medical emergency, please call 911.
"*" indicates required fields