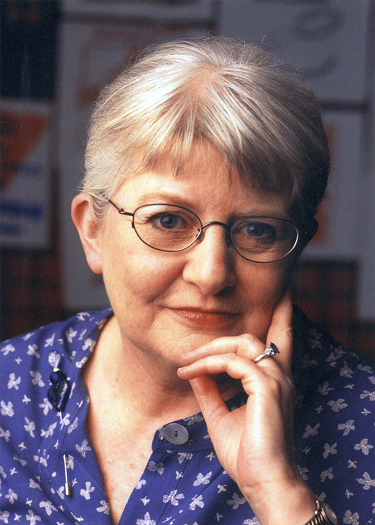 Colleen Barrett
Board Member Emeritus
Colleen Barrett built a Culture at Southwest® that treated every Employee like Family. A concept often admired around the world, but rarely replicated.
Prior to joining Southwest in 1978, Colleen worked for several years as an Executive Assistant to Southwest Founder, Herb Kelleher, at his law firm. Colleen oversaw management, Leadership, and budget responsibilities for a variety of areas/groups. She was a member of the Southwest Executive Planning Committee and chaired numerous special Teams, task forces, and committees relating to Internal and External Southwest Customers. Colleen also became the first woman president in the airline industry when she assumed the role in 2001. Her influence on the unique Culture of Southwest since the very beginning is indelible, and she is beloved by the Southwest Family.
Colleen has been a driving force and is credited for developing Southwest's Legendary Customer Service, which became the gold standard not only for airlines but for many customer-facing companies. She was notorious for writing letters back to Customers, sending heartfelt notes to Employees when she saw something that impressed her, and so much more.
In 1990, Colleen had the vision to start the Companywide Culture Committee with the purpose of inspiring Employees to own, strengthen, and promote the Culture. The committee grew from its original 48 members to more than 350 active members and alumni today and continues to evolve to support more than 104 locations in the Southwest system.
Colleen is currently President Emeritus of Southwest. Prior to stepping down as the Company's President on July 15, 2008, she oversaw management, Leadership, and budget responsibilities over the following areas/groups:
the Senior Vice President Marketing (Marketing, Sales & Distribution; Online Marketing; Revenue Management & Pricing)
the Senior Vice President Corporate Communications (Pass Bureau; Emergency Response; Public Relations & Community Affairs; Community Relations & Charitable Giving; Employee Communications; Legislative Awareness)
the Senior Vice President Chief People & Administration Officer (People [Human Resources]; Leadership Development & Training; Manager in Training programs; University for People; Performance Reviews; Talent Development; Onboarding Program)
the Vice President Customer Relations & Rapid Rewards
the Vice President Labor & Employee Relations (Labor & Employment Law; Employee Relations; FMLA/ADA; Labor Relations & Negotiations)
the Vice President Reservations; the Director Corporate Security
Colleen also co-authored with Ken Blanchard the book Lead with LUV: A Different Way to Create Success (2010).
Colleen served as a member of the Board of Directors from 2001 to May 2008 and as Corporate Secretary from March 1978 to May 2008. She served as Vice President Administration from 1986 to 1990, Executive Vice President Customers from 1990 to 2001, President and COO from 2001 to 2004, and President from 2004 to July 2008.
Contact
Please complete the form and our team will contact you during our regular business hours. For a medical emergency, please call 911.
"*" indicates required fields