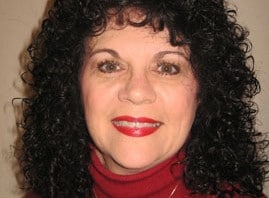 I am Brenda Shepherd and my hearing loss journey is rather short compared to others. I began losing my hearing around 2002, with tinnitus, ringing in the ears. My hearing loss increased substantially over the next two years. I went from being an outgoing confident woman to a shut-in. I was fitted with two different types of hearing aids over the next few years, and although I did get some help with amplification, clarity of speech was not normal enough to carry on a conversation. Interestingly, my otolaryngologist referred me to Dr. Peters, if my hearing continued to get worse. I had no idea the miracle of hearing I could experience with a Cochlear Implant.
I received my Cochlear Implant in June 2009, and only 9 weeks after my surgery, I tested to be hearing at a normal level with my Cochlear Implant!
Once again I am hearing our dog panting, the cat purring, water running, and I am UNDERSTANDING WORDS that I have not understood in several years. I am so grateful for my Cochlear Implant and the help I have received getting my hearing back on track.
With God all things are possible, and He has brought me through this successfully using Dr. Peters and the Cochlear Implant! Philippians 3:13b-14 says, 'Forgetting what lies behind and reaching forward to what lies ahead, I press on toward the goal for the prize of the upward call of God in Christ Jesus.'
At my first appointment with Dr. Peters, I read a brochure in his lobby about the Dallas Hearing Foundation. I was so excited to learn that help is available in North Texas for the deaf and hearing impaired, and his foundation is the only one here. I knew instantly I wanted to be a part of them and help others have the opportunity to hear.